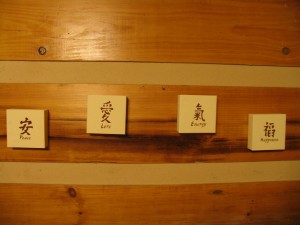 I made these from some alphabet squares that my daughter was getting rid of.  ( See pictures below) You can make your own by cutting some pieces from a 2×4 and then covering them with some canvas.
Materials:
If you have any similar blocks you can use them.  If not, just cut some pieces from a 2×4 and then take some lightweight canvas and wrap around the blocks like you're wrapping a present.  Staple the ends across the back. I will make some soon for another project I have in mind and will do a detailed version at that time.

paint
stencil
Step 1.
Paint top and sides of blocks and let dry.
Step 2.
Stencil your design on the front of blocks.