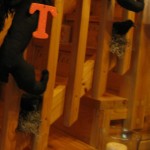 I use moss and crows to do some very quick and easy Halloween decorating  around the house every year.  I put these  in the rails of my stairs and they look like they belong there! Look around and you can find all kinds of places to put them around your house.
Material: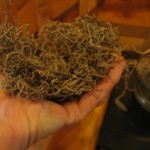 Step 1.
Form the nest with a handful of moss as shown.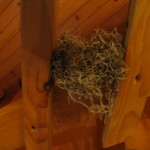 Step 2.
Stick moss in between stair rails.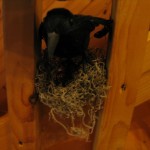 Step 3.
Add a crow and some candy corn and you are done!